The Glowwood Box Set
Regular price
Sale price
$54.00 USD
Unit price
per
Sale
Sold out
Wander into Glowwood — an oracle card deck rooted in ecology, written in nature's language — and allow its plants, insects, fungi, lichens, and minerals to enmesh you in their wild and knotted relationships. Their landscapes are reflections of ourselves.
This first-edition premium set contains a 78-card deck, a 276-page companion book, and a black linen bag. You will find all the tools and knowledge necessary to peel back the veil of "the ordinary" and find the shining threads of the forest's universal truths.
Expect:
a flexible interpretation system suitable for divination, as a psychological tool, for storytelling, for conversation, for creative inspiration

mysteriously stunning illustrations on durable, matte, anti-scratch cards

practical forest ecology knowledge that will rock your world

a non-hierarchical system in which each being plays a unique role

poetic, transcendent texts, channeled straight from the woods

a unique symbolic shorthand for fluent reading

illustrated spreads and extensions for your practice

easy-to-navigate indices for all cards and symbols

 
Materials

400 GSM cardstock

Matte, anti-scratch lamination

Full color with black sides
Dimensions

Box: 19x19cm

Book:17x17cm

Cards:12x7cm
Share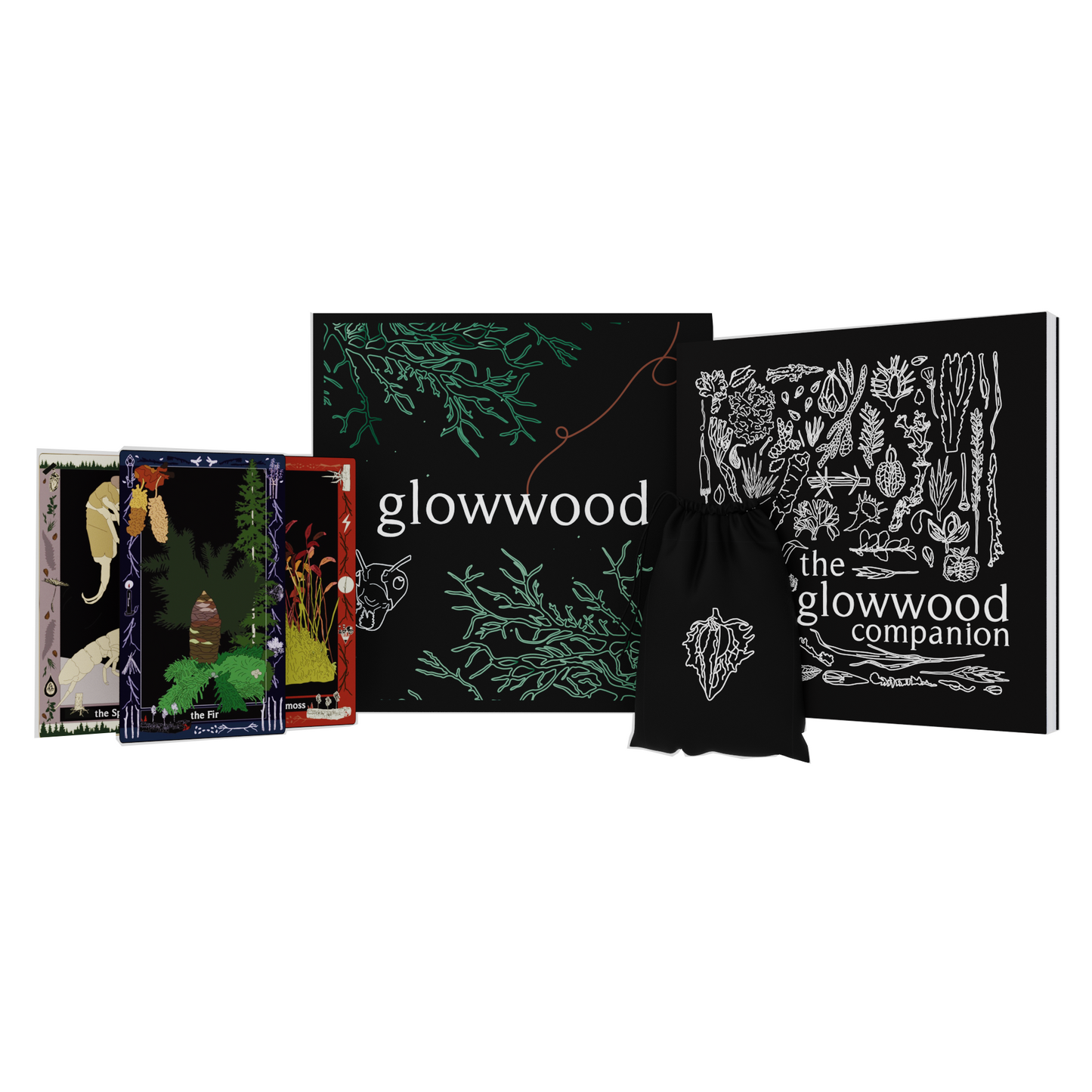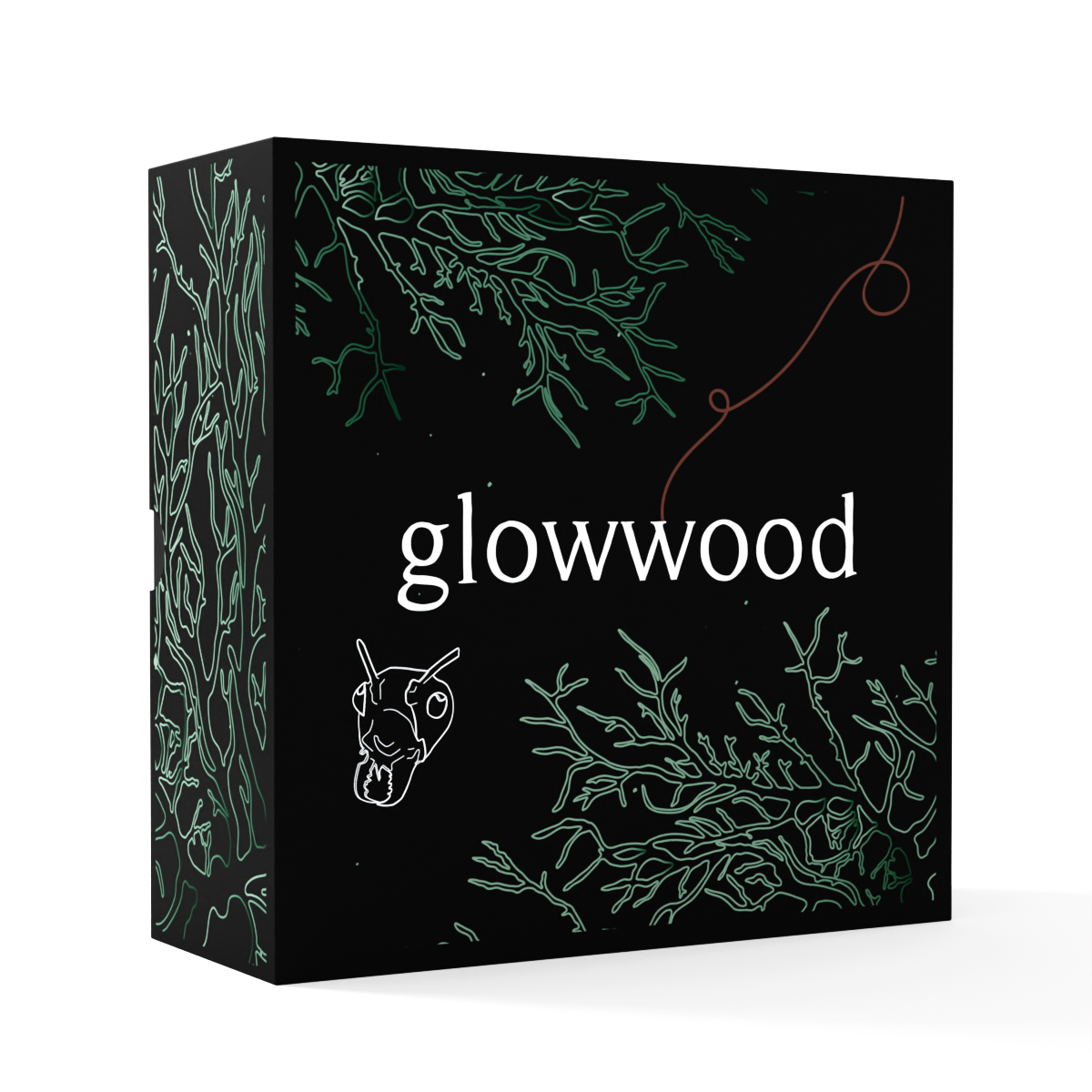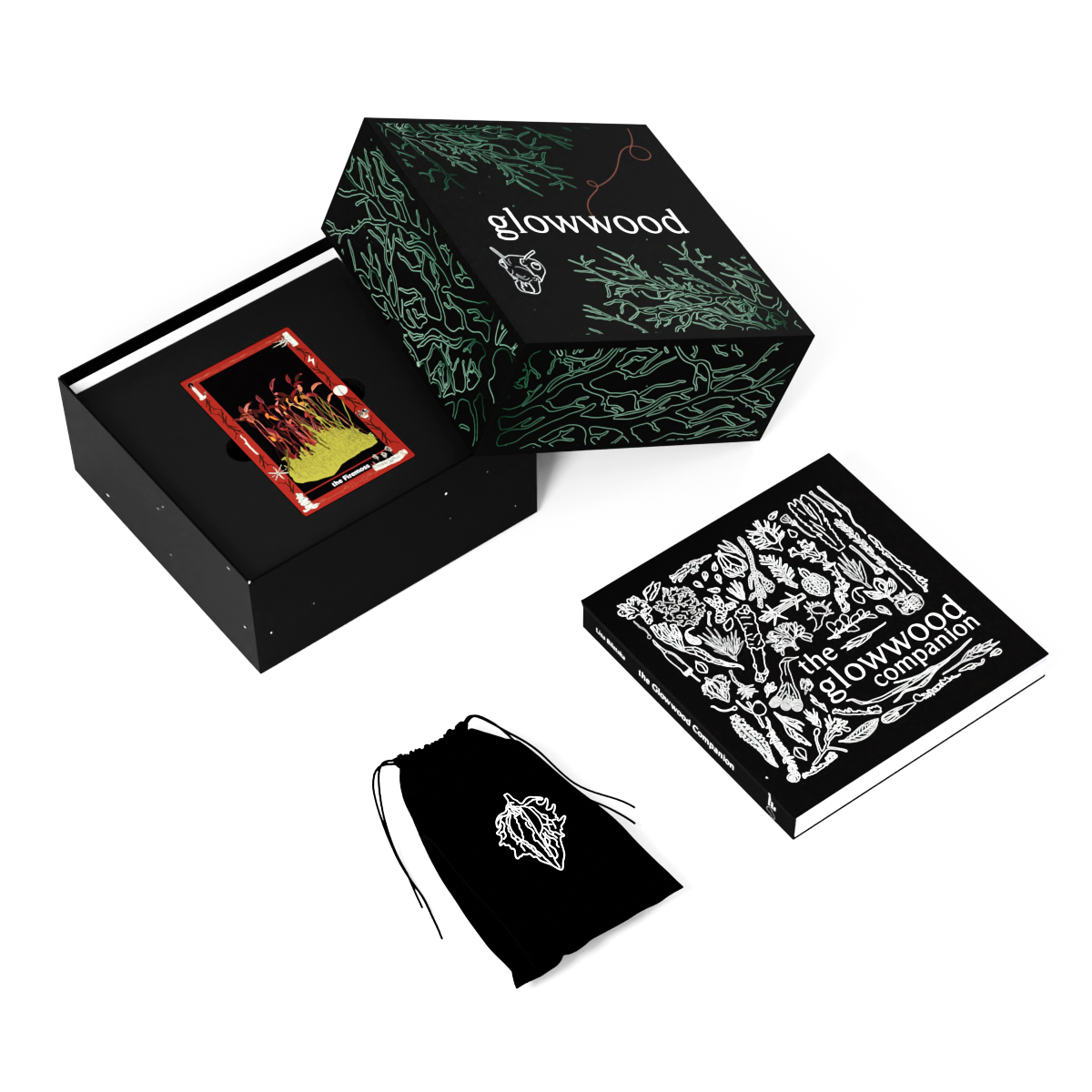 Matter flows. The wild teaches. Such is the real magic of nature.
"The cards are wonderful, loved by everybody without exception. I am impressed both with the illustrations and the text… You would be surprised how many things you can discover while trying to explain to your partner why it is that she is a Maybug and you are a Plantain."

This is the non-anthropocentric ecology deck we've been waiting for. The quality of the cards is beyond superb. I don't think I ever held a deck so well made in my life. And the book on its own is a work of literary art.
"I am astounded. An incredible project, among the most interesting things to come out in years."

"They are incredible, of course. Both the cards and the system. I took them to divine in the forest. The forest rustled with pleasure."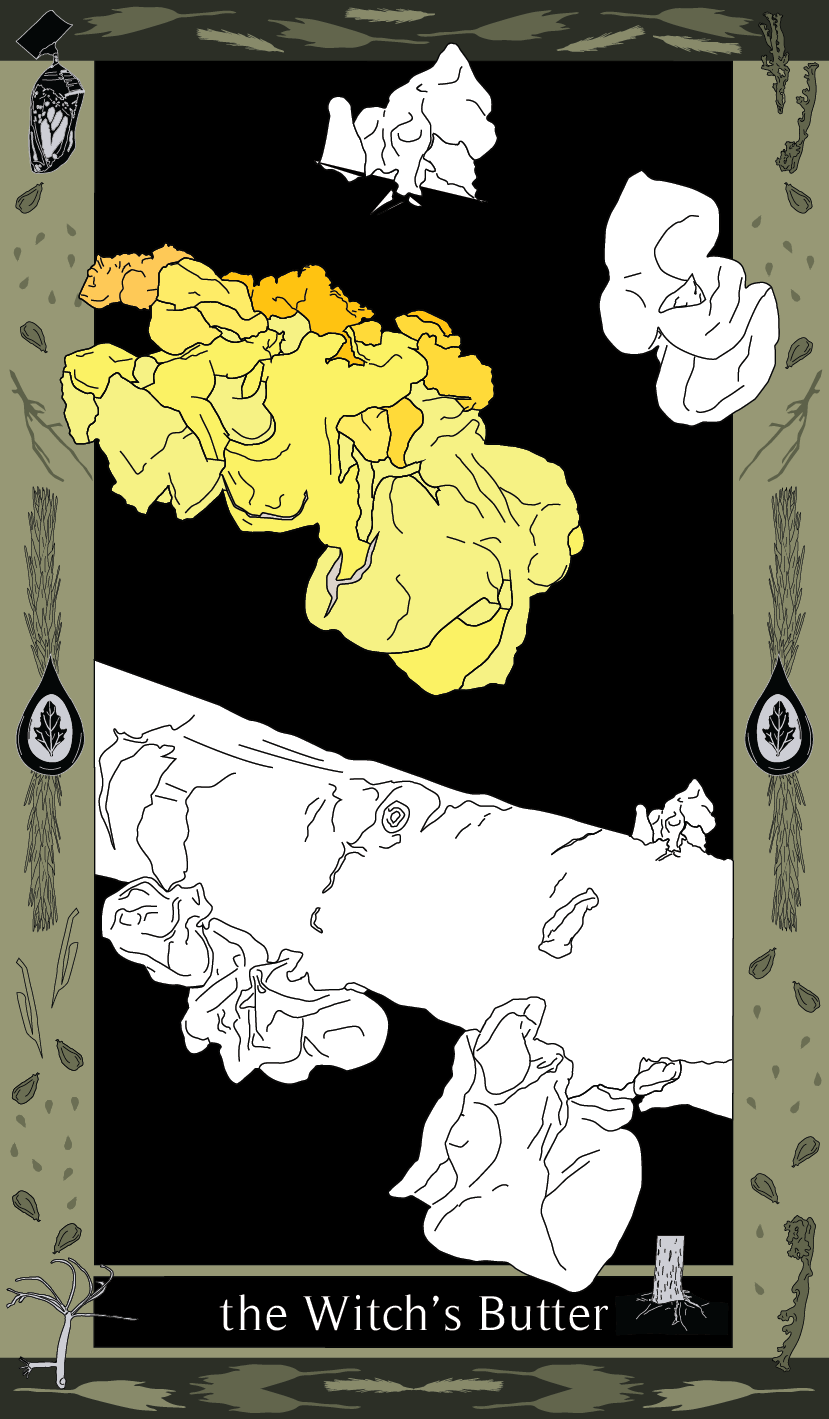 the Witch's Butter
Latin Name: Tremella mesenterica
Type: Fungus
Symbols: Regeneration, Strength, Transform, Wet
Associations: Indicates trees in decline but does not itself reduce them. Enhances animals.

Description: The unraveling had begun; the doorframes and objects were all being disassembled; a branch was falling back into a state of fragments and particles. Some things had been packed into boxes. It was not a sad nor a happy time, necessarily, when the "yellow brain" knocked. It was raining. The antennae of our intuitions were transmitting terabytes of knowledge. The Witch's Butter found the threads of these streams and attached itself, in the channel they held open, a place between this manifestation and the next. Existing in the space between. It enjoyed the sugars that were being pulled from this opening by others, resources loosened from the hold of their envelopes. Soothed and lulled by this atmosphere; growing in the aftermath of something; suspended; producing, with a tremble, some mystical solutions.
Keywords: Hanging on; using the user; parasitizing the parasite; wobbling; readily reviving after isolation, periods of dryness; sliding into view when a particular road or journey is abandoned; utilizing discarded pieces; synthesizing use from the disused (for its own, private benefits); individual advantage in the context of systemic change.